Medical image burning, labelling, DICOM media publisher workflow


Radiology/Medical CD Publishing with DicomBurn, Primera Disc Publishers /Epson Discproducers.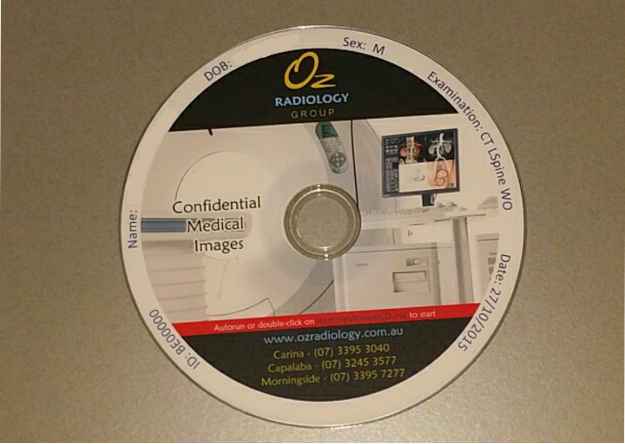 Nativate DicomBurn Publisher is a operator-less/standalone DICOM CD burning and label printing solution. DicomBurn software integrates Primera and Epson disc publishers to record and print customized labels on CD, DVD, Blu-ray Discs. DicomBurn Publisher automatically gathers disc label data from DICOM images and create patient label CDs. Options include adding existing DICOM Viewers, kiosk/silent mode publishing, single or multiple studies per disc.
Rule based disc selection
For both Epson and Primera disc publishers, DicomBurn can dynamically pick CD or DVD/DVD-DL based on study sizes. DICOM disc rules specify certain size limits for burning on Bin1 or Bin2 in dual drive publisher models.
DICOM Disc Publisher System Requirements

- Windows 8, 8.1, 10
- 32 bit or 64 bit OS
- 4-8 GB memory
- 2 GB disk space (based on study size)
- High speed network
- Epson or Primera disc printer