DICOM CD Printing, Labelling & Medical Image Burning

Radiology/Medical CD Publishing with DicomBurn, Primera Disc Publishers and Epson Discproducers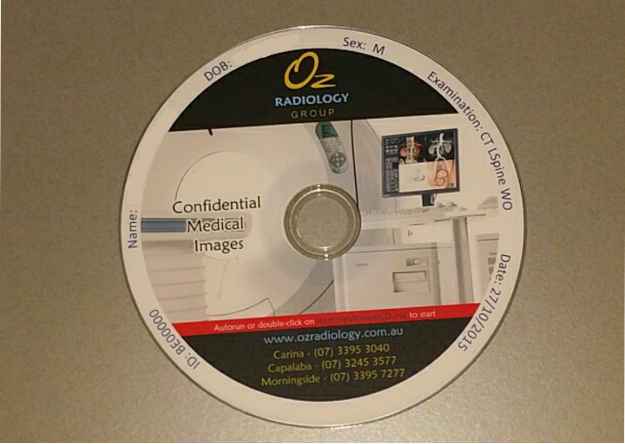 DICOM Disc Publisher is a operator-less/standalone DICOM disc publishing and distribution solution. DicomBurn software integrates Primera and Epson Disc Publisher robots for burning and labelling DICOM CD/DVDs, Blu-ray discs. DICOM Disc Publisher creates vendor neutral medical image CDs for distribution. Options include adding DICOM viewers, kiosk/silent mode burner, single or multiple studies per disc.
Automatically imports, burns and prints medical image discs. DicomBurn runs in more than 20 countries, hospitals and radiology centers.
Burn DICOM Images to CD, DVD, Blu-Ray Discs
DicomBurn application provides DICOM CD Burning solution for PCs with standard CD/DVD drives. CD burning starts automatically as DICOM images are sent from PACS systems, imaging modalities, worklist (MWL) servers, NAI DICOM Box, or any on-site/remote DICOM Network. DicomBurn creates VNA for DICOM CD, DVDs, Blu-Ray Discs. DicomBurn can be installed in PACS workstations and standard office PCs.
Distribute DICOM Studies to Portable Memory Drives
DICOM USB Burner application burns DICOM studies to USB drives such as memory sticks, dongles, external HDDs. The process is simple as select all imaging studies and dicom-send to USB HDD drives, as an easy backup for offices with no backup and low tech skills. Similarly a USB pen drive could be used for quick random backups, or hand out study images to radiologists, referrals or in an outpatient facility. Imprinted DICOM USB sticks having imaging facility name, logo, image acquisition details can be distributed to patients.
DICOM USB Burner Features
'
DICOM CD Burning and Imaging films
Burning imaging CDs for patients offers advantages - including portability, greater storage capacity, lower cost, uniform DICOM protocols to import digital images into your PACS. It also addresses imaging informatics billing for outside studies. Radiology and nuclear medicine facilities that perform a lot of mammography rely heavily on prior studies. In many cases, the imaging CDs are for comparisons. Viewing a DICOM CD is rather easier to multiple patients films.
Who are using it (Worldwide)